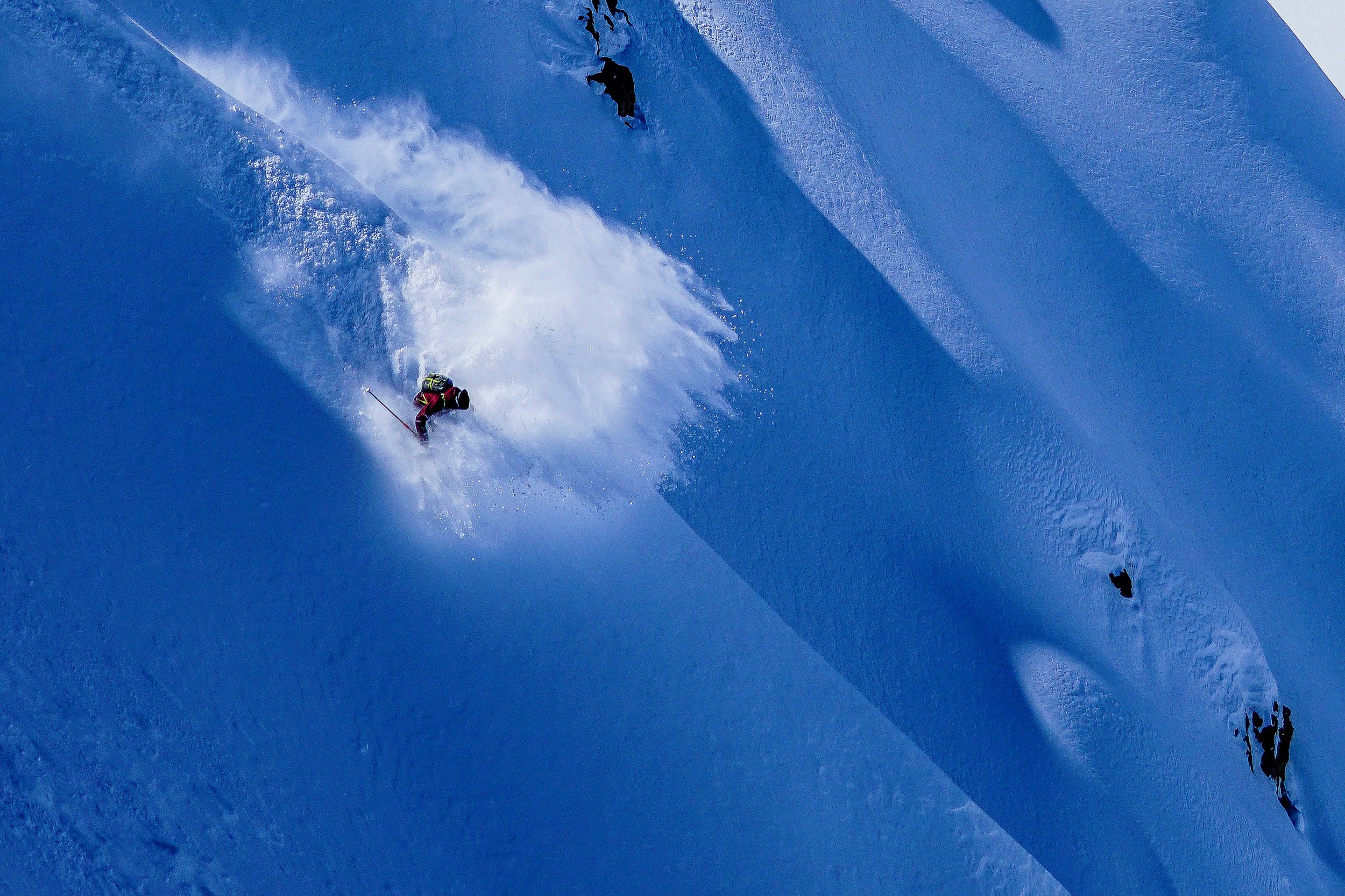 the human powered ski experience
Human-powered skiing is more than an athletic pursuit – it is an endeavor. It requires the fitness and patience to ascend to the goal; the experience to manage one's own comfort in an often harsh environment; the ability to descend in unmanaged conditions; the skill to navigate wild terrain safely; and the wherewithal to make the correct decision in a dynamic environment. Independent Descents is dedicated to the pursuit of traveling in the mountains under our own human-power – physical, mental and emotional – in attempt to capture the ephemeral sensation of floating through powder on our way down a mountain. To do this without mechanical assistance, without the safety net of a on-location rescue service and without the comforts of an urban-like infrastructure is a different game. In reality, it's not about conquering the mountain, but rather understanding ourselves. The "descents" are the draw to this landscape. "Independence" is both the mindset and the reward for our efforts.
My name is Donny Roth. I am a passionate skier, focused solely on human-powered skiing. I am an AMGA-certified ski guide and an ambassador for the sport. Independent Descents is my platform for guiding private, customized ski adventures throughout the world. At the core of these adventures is the guest. I believe in creating teams by fostering dialogue that allows us to get better with each day. I am thrilled to teach skills and share the "tricks of the trade." I don't want my guests to simply follow along. I want them to be active in every aspect of the adventure!
This is a way for you to get to know me – and hopefully you'll find a way to connect, so I will get to know you. There are descriptions of the places I guide - Canada, Iceland and Chile; my contact information is here, as well as a short blurb about why I don't use social media any longer; there's a short bio so you know a little more about me; and there is a collection of work I've had featured in the media. I hope you find something here inspiring.
I hope we cross tracks someday.
Cheers!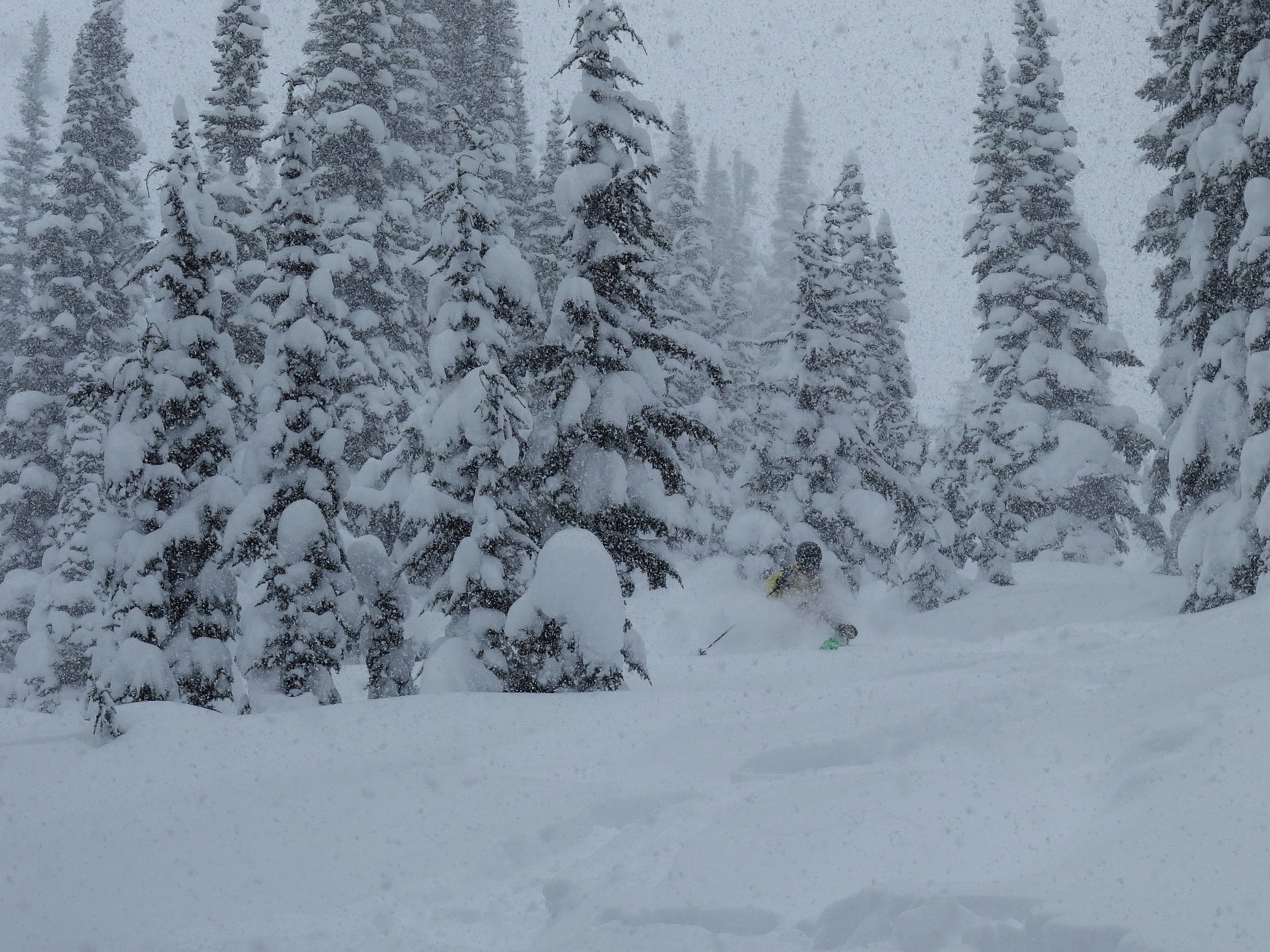 Maybe the closest to perfection I have ever seen. With great access to stellar pitches on all aspects, Iceland is human-powered skiing heaven. It doesn't get more dramatic than the combination of rugged, white peaks, crazy weather and the proximity to the ocean that Iceland offers. Great snow, incredible settings and long days make for truly epic experiences. I am there for the last half of April until late May. (Click here for more details... )
The place that has captured my heart since 2004. I own a guide service called Chile Powder Adventures. There is no place in the world that offers such adventure, and there is no one else guiding in the this place like I do – 100% human-powered, often exploratory, with local knowledge at the highest standard of care. Looking for an adventure? I am in Chile for the months of August, September and October. (Click here for more details...)
Powder skiing at its finest! If you ski in Canada you will ski great snow. Lots of it! With plenty of tree skiing, there's no reason for a down day. We ski everyday. Whether we use a remote backcountry lodge or in a place like Rogers Pass, bring your fat skis and plenty of fuel for the day! I set aside from roughly the start of the year until mid to early February to be in Canada. (Click here for more details...)
Social Media?
Not any longer...
Like so many people, I enjoyed social media for many years. I thought it was a great way to connect with people faraway and share stories. This has changed. Social media is now a tool for large corporations to collect our data with the goal of marketing products and for media outlets to promote tribal ideas. Instagram is dominated by "influencers;" Facebook is manipulative and Twitter is for angry trolls. My "feeds" ended up looking just like my mailboxes - full of crap I don't need or want. Furthermore, companies like Facebook don't deny that they are building these platforms to be addicting. It's harder and harder for people to not look at their screens.
The modern social media philosophy is in direct opposition to everything I stand for. First, I don't want to be another business clogging your inboxes and feeds, preventing you from focusing on the things that matter. More importantly, the very essence of what I offer is a real, three-dimensional experience that can't be distilled to a small, square image. I want people to disconnect from the virtual world and reconnect with the people and places that surround them.
For this reason, I am not giving you a bunch of buttons to click so you can "follow" me. The photos and stories I would share are here on this website. And so are my email addresses and phone number. If you'd like to ask questions about an experience or talk about skiing adventures in some of the most incredible places in the world, send me a note or give me a call. I'd be thrilled to connect with you.
i'd be thrilled to connect...
You can send me an email - donny@independent-descents.com - I will not answer right away, but I do everything I can to reply within 24-hours. Prefer to talk? My phone number is +1 970 497 4132 and it works wherever I am in the world. It is highly unlikely that I answer - but we can set up a time to talk and you will have my undivided attention.
Stay up to date
I will update this website, with photos and stories from recent trips and upcoming opportunities, in July, November and March. If you'd like me to send you a simple newsletter to let you know this has happened, send me an email and ask to be put on the newsletter list. As I said, I have no interest in filling your inbox, but if this helps you, you'd hear from me about three times a year. However, you don't have to wait for these updates to get the latest news. You can reach out at any time with questions and ideas. I'm always psyched to start planning a new adventure.
AMGA-Certified Ski Guide
AIARE Level III Avalanche Forecaster
AIARE Level I & II Course Leader
freelance writer and product designer
I don't remember the first time I skied. The earliest impressions have all blended together into this image of playing in the backyard and sliding down the local hill between my mom's feet. By the time my father took me to my first area I was hooked and it has been the center of my attention since then. My childhood was spent ski racing and dreaming of adventures in bigger mountains.
While attending university I started teaching skiing at the local area. It was supposed to be for pocket money; but it was clear from the beginning that it would be much more for me. I had discovered my true talent. I moved to Montana where I worked at Bridger Bowl and eventually began splitting my time between Aspen, Colorado and Portillo, Chile. I enjoyed a successful career as a ski instructor. I learned a tremendous amount about the interactions of skis, the environment and people. I became an examiner for PSIA and nearly made the National Demo Team in 2004.
Eventually, "teaching" (done within resort boundaries) became "guiding" (done in an unmanaged environment). I began to work for guide services, including heli-ski operations, in addition to ski schools. I had gone through every level of certification possible in the instruction world, so I began to pursue my guiding certifications, which I completed in the winter of 2014.
Americans don't hire guides in the same way Europeans do. Americans are independent by nature and want to experience the risk and reward of individual effort. I understand this. I still want to share the mountains – the real mountains, outside the resorts – with as many people as possible. I turned to the place where many of us get so much of our information – the media, particularly the Internet. I created my first blog in 2006 while living in Europe. This opened the door to work with more traditional print and online media. These both lead to small sponsorships, which created their own opportunities. I accomplished a childhood dream by appearing in Sweetgrass Productions' Solitaire and Valhalla. I am now sponsored by some of the best companies in the industry and am focused on smaller, independent media projects.
All this media work is supposed to inspire, inform and educate. It's an extension of my true passion – guiding. In addition to Independent Descents, I own Chile Powder Adventures, which, as the name implies, is focused on ski adventures in the southern hemisphere. I work for a handful of guide services in the U.S. Whether you are a novice backcountry skier or an avid adventurer looking for the experience of a lifetime, I want to help you realize this dream.
I am a ski guide and an ambassador for human-powered skiing adventure. I want to inspire people to find themselves in the wild mountains of the world. I believe that a great ski guide needs to have a tremendous amount of experience – and all that experience needs to fade into the background. I believe others come first and I want them to create experiences of their own while chasing unique dreams.